This section allows account administrators to give permission to access the Web exclusively from the IP Addresses that they add to the whitelist. If the Whitelist option is activated, the Web may only be accessed from an address included in the list of added IP addresses. If you do not add any IP addresses, you will be able to access the Web from any IP addresses.
This permission will only be granted to the administrator of each account.
In Settings, you must access the Security section. Here, you must activate or deactivate the whitelist depending on your preferences.
Accounts that have this option disabled can be accessed from any IP Address.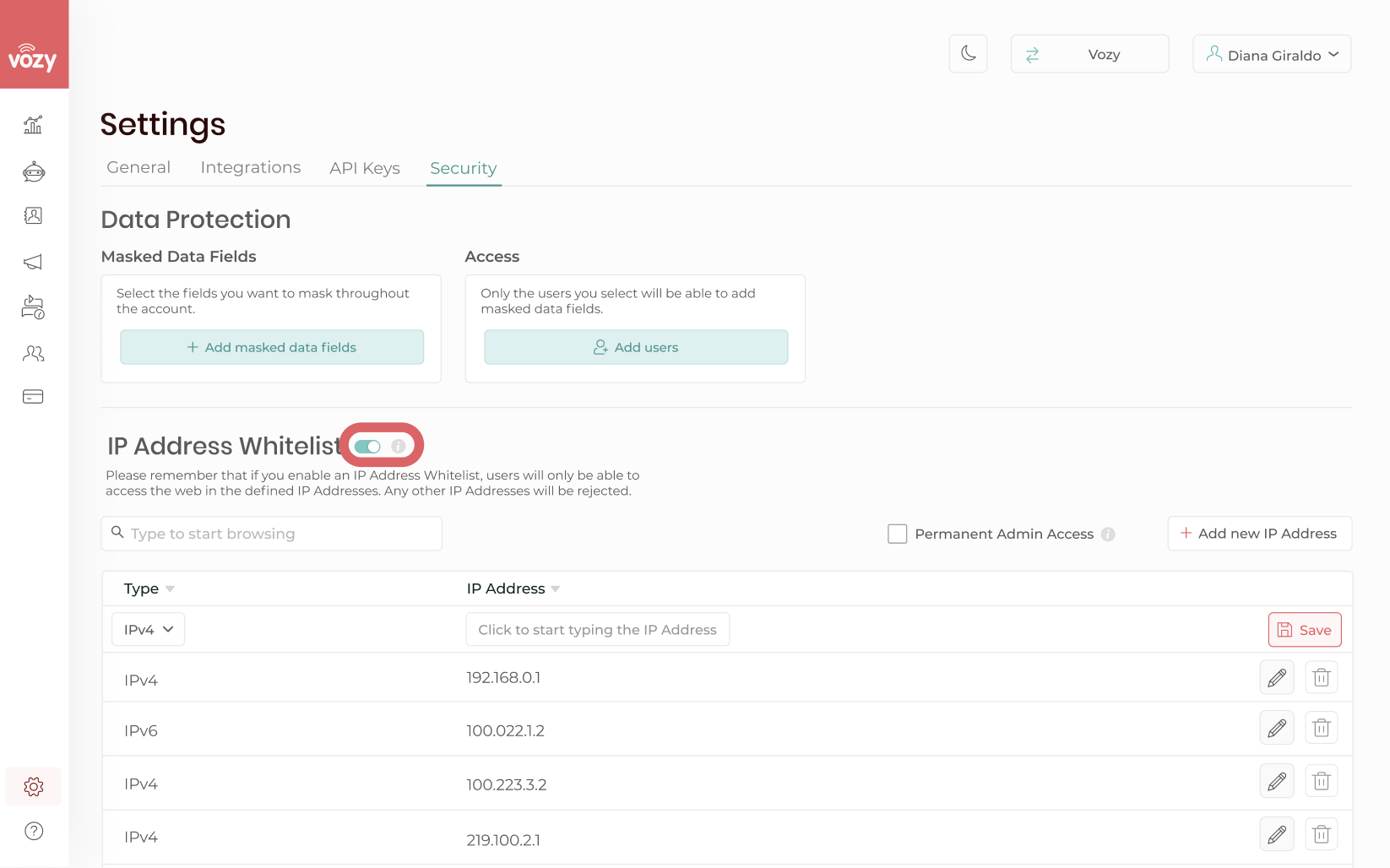 If the account has the Whitelist activated, you must force the administrator to add minimum one IP Address to be able to create the list.
Once the Whitelist is activated, the administrator will be able to add the IP Addresses to which he or her wants to give access.
You will see a checkbox to give the administrator permissions to enter the account from any IP Address, whether it is on the whitelist or not. In the event that the administrator cannot access from any IP Address and that no user can access the added IPs, you must request assistance indicating the IP Address to be added. By default, the administrator can access from any IP.
You can add as many IPs as you want.
To add an IP to the list, simply click on "Add new IP address" and enter the IP address along with the type.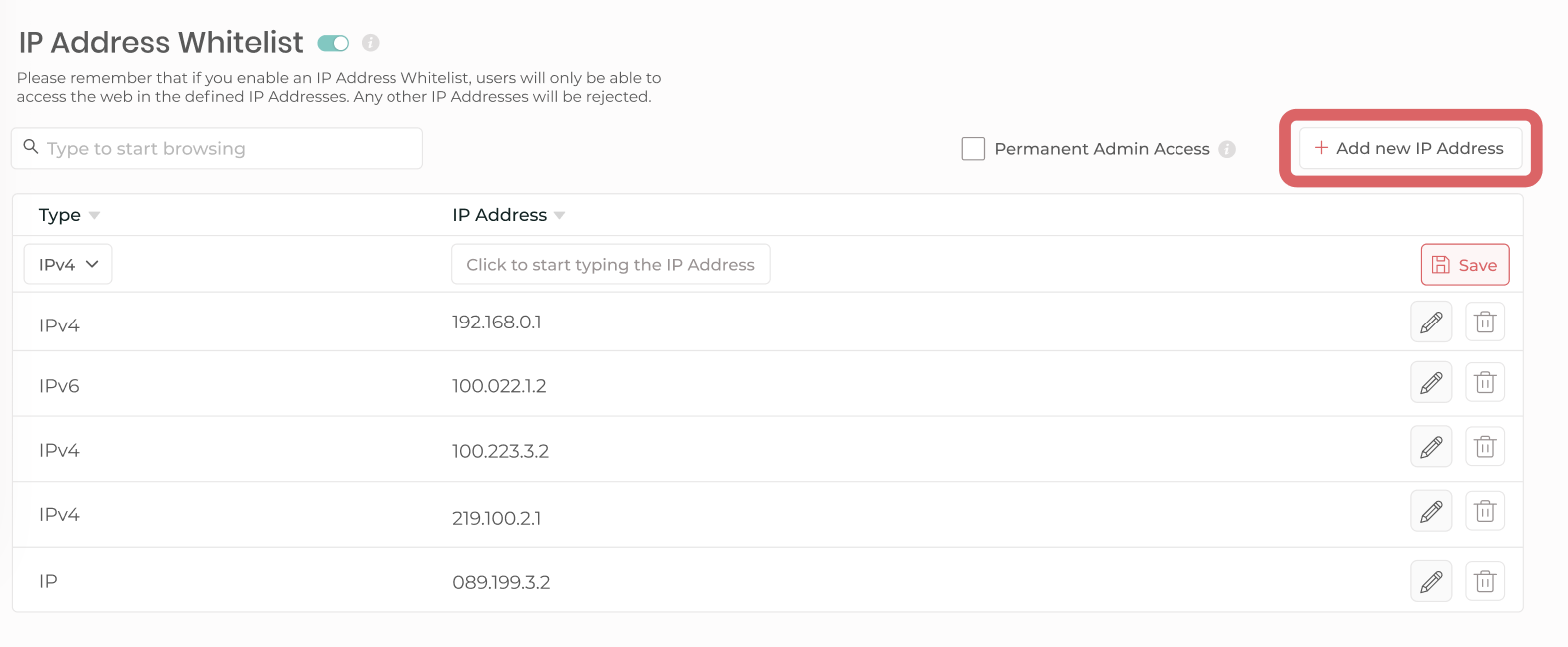 You can add groups of IPs with *.
Example: 123.123.123. *
Once you hit "Save", your IP Address will be added in the list.
You can delete IP Addresses with the Delete button. Once you delete an IP, you will not be able to access the Web from it until you add it again.