You may download any report in .csv format.
To do this, you must click on the Download Report button. Once you click the button, you must wait briefly while the report is being generated. Once the report is complete, it will download to your device.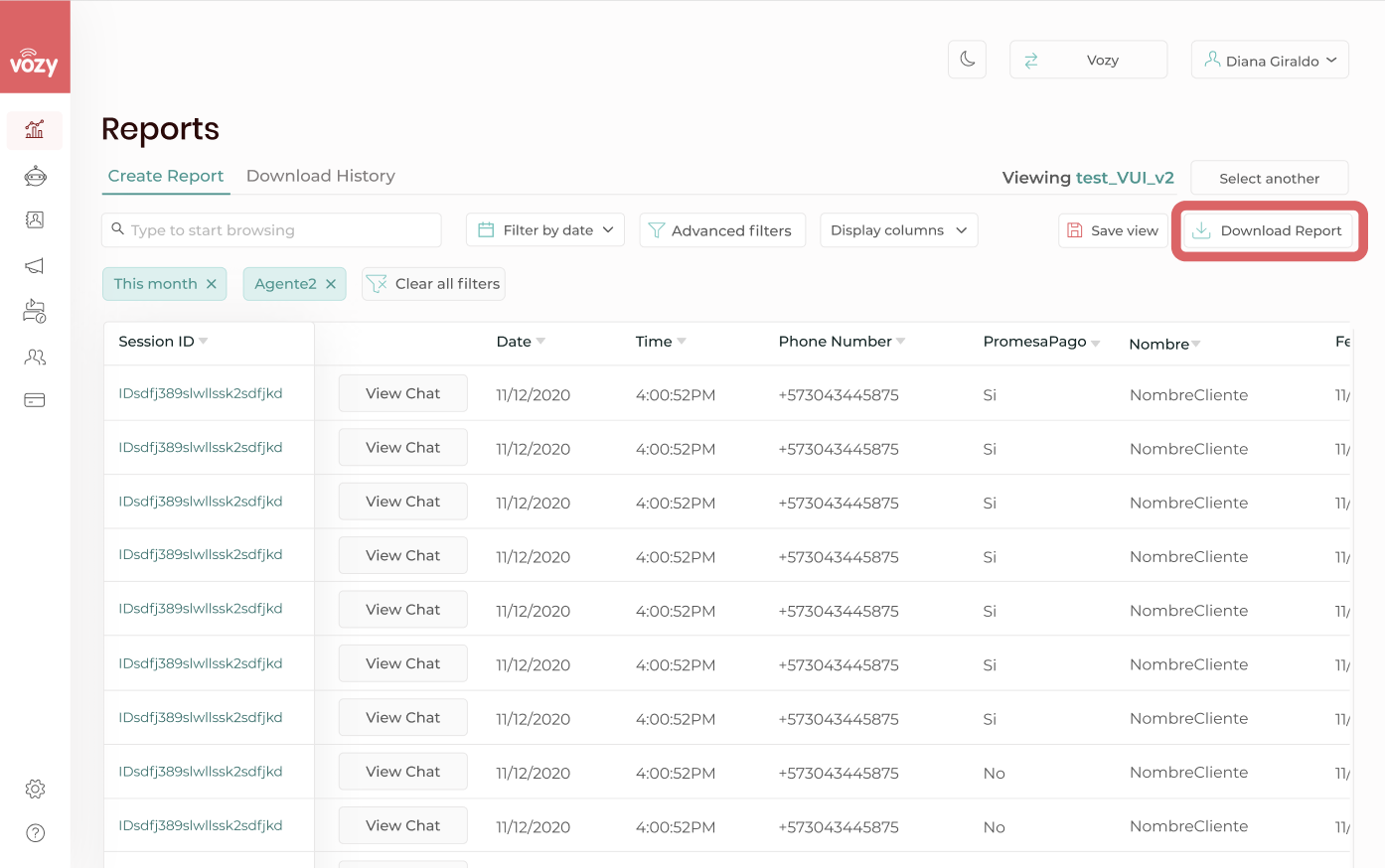 In the following video, you can see Download Reports in action.