Reports will allow you to see a list of all the sessions in a campaign or agent.
To begin, you must select if you wish to analyze an agent or a campaign. This will open a lateral window, or aside, where you'll be able to choose an agent or campaign.
Once the report is generated, you'll be able to see all of the sessions executed in the selected campaign or agent.
See the creation of reports in action in the video below.
Advanced Filters
You can filter reports by campaign, agent, or contactability with Advanced Filters. When you filter by contactability, you'll only see the sessions that had at least 1 interaction with the client.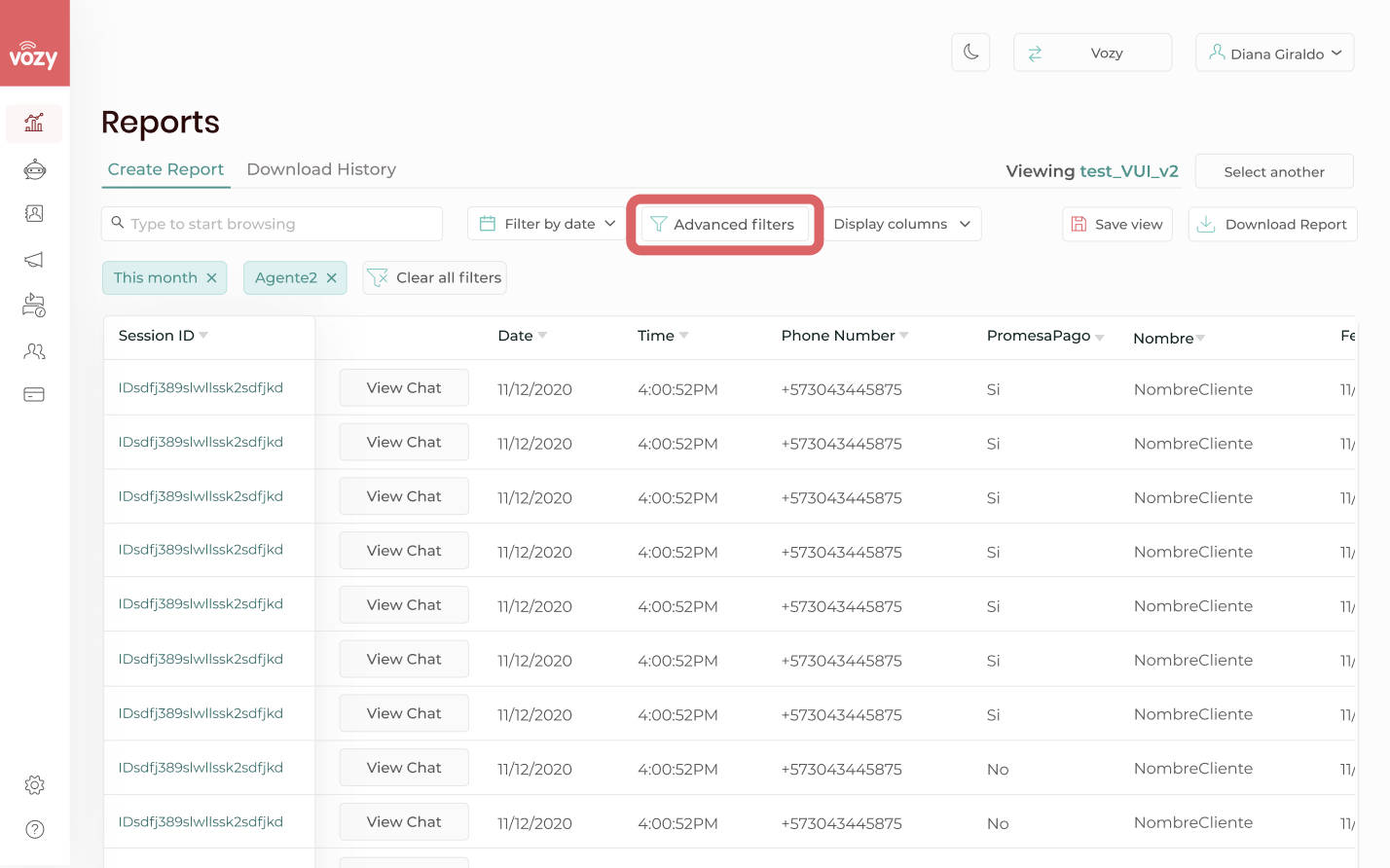 Display Columns
You may decide which columns you want to see in the report with Display Columns. When you click on the Display Columns button, you'll be able to check and uncheck the columns to control their visibility in the report.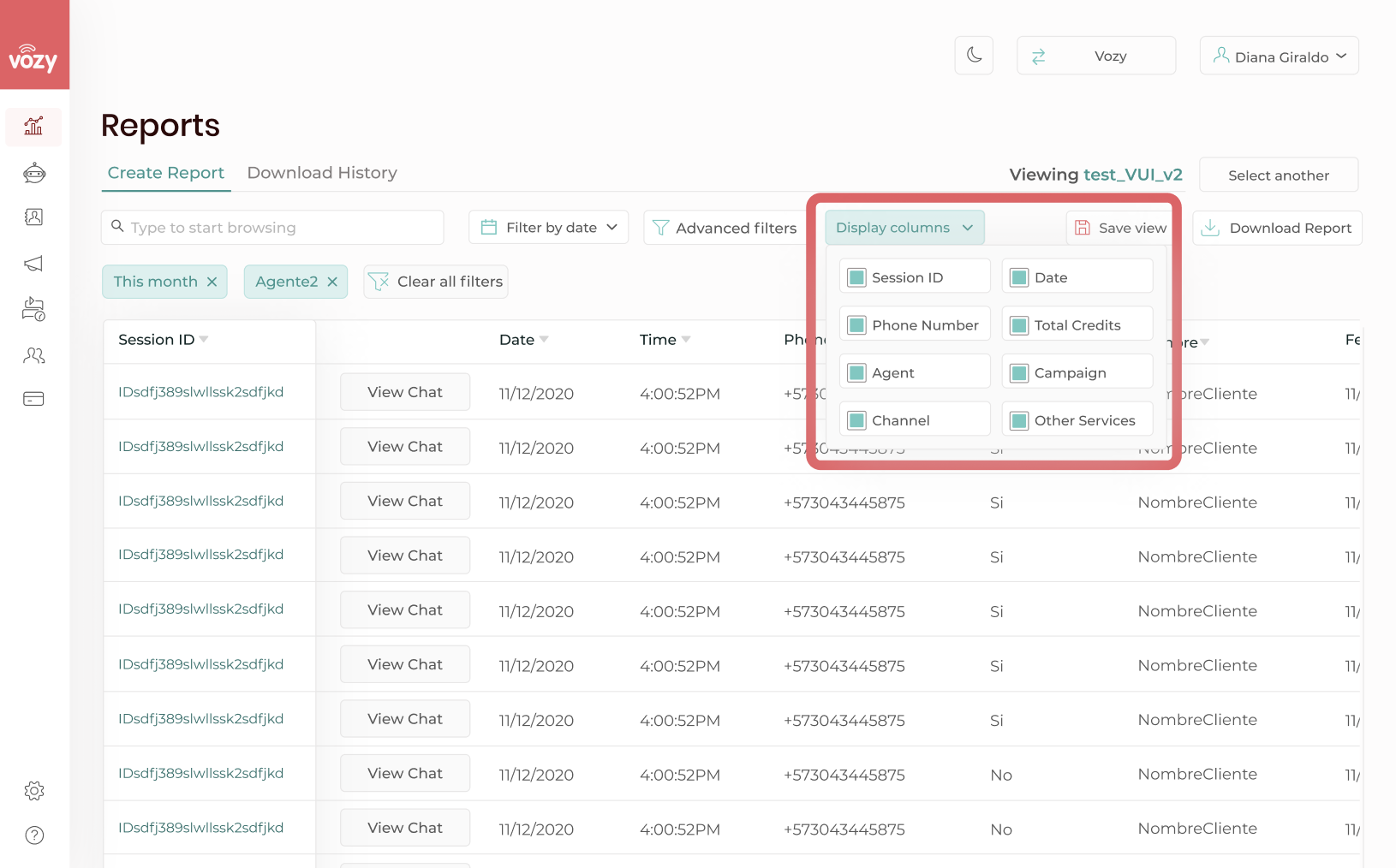 View Chat
Every session has the option to view chat. This will show you the conversation that the agent had with the client. Once you click on this button, you'll be able to see a lateral window that contains the conversation in text, thanks to our STT (Speech to Text) technology. Besides, in some cases, you will be able to listen to the chat audio by clicking on the "Listen to Audio" when enabled.