Create Sub-Account Button
You must find the Create Sub-Account button in the Accounts section. This will open a lateral window where you'll be able to set up your new sub-account.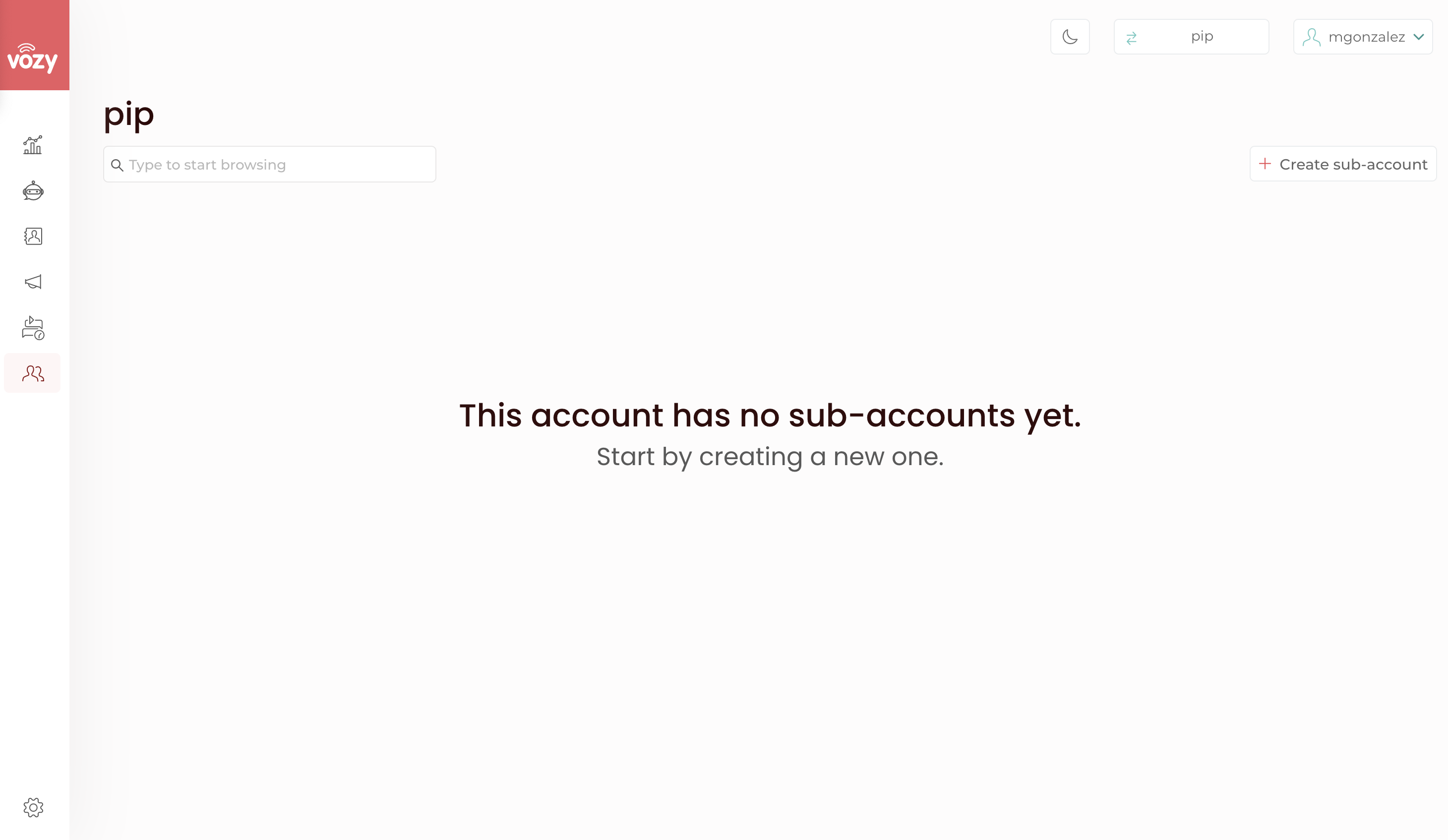 You must create a name for the sub-account and define an administrator. You must insert the name and email of the new administrator.
If you select the "Same admin as the main account" option, it won't be necessary to insert the information of a new administrator. Once you click on Create Account, an invitation will be sent to the administrator's email to activate the sub-account.