In this section, you will be able to see the history of all conversations of the account.
The dialog view will allow you not only to read the conversation thanks to our STT (Speech To Text) technology but also to listen to the audio of the conversations.
You can see navigate through the conversations with the lateral session list. To listen to the audio, you must click on the audio button.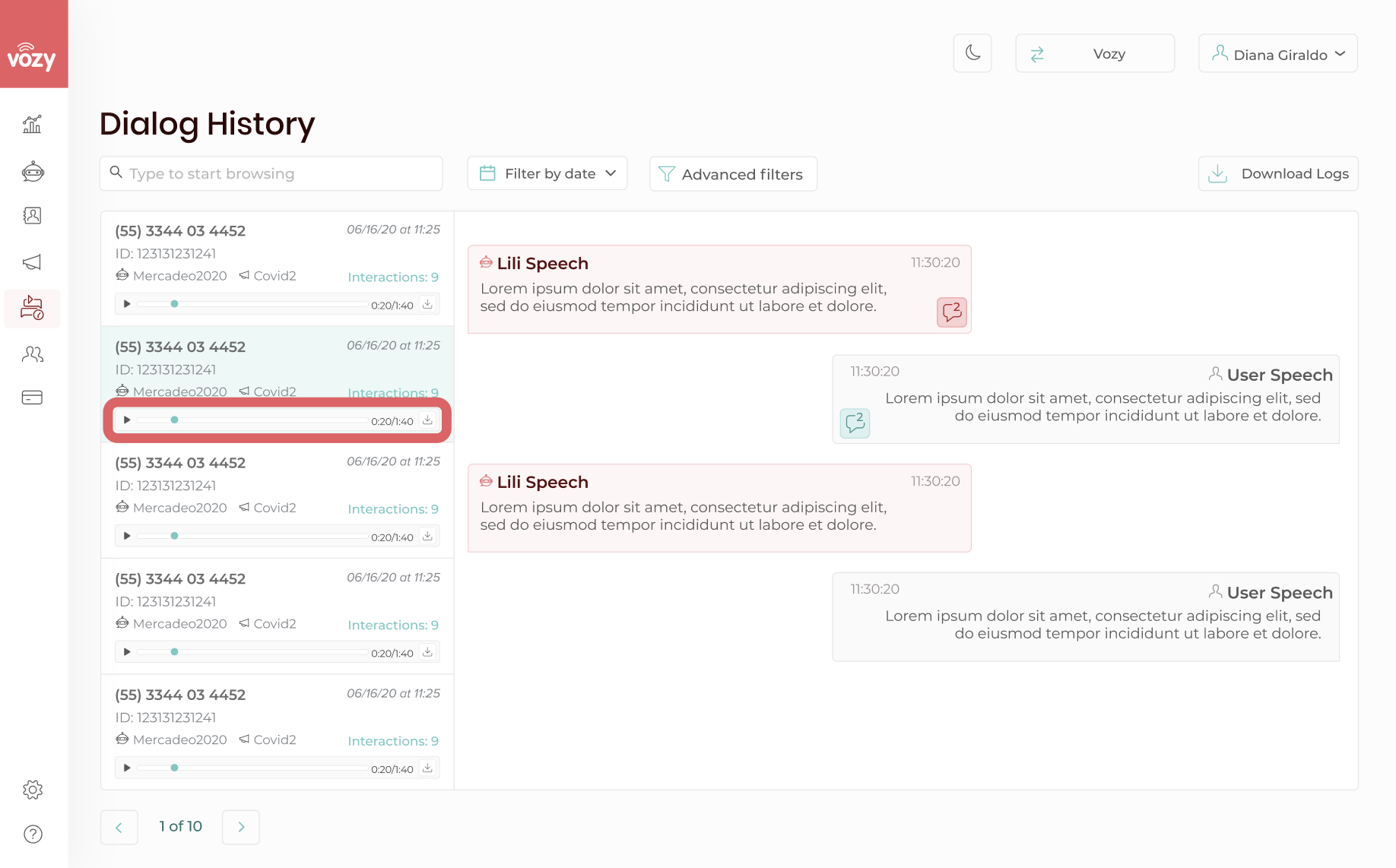 The search bar allows you to browse the calls to find specific conversations faster.