To join a Vozy Web account, you must be invited to get an invitation email. Once you get the invitation, you can enter the Web following the steps below.
Check your email
Once you've been invited to join a Vozy account, you'll receive an email like the one shown below.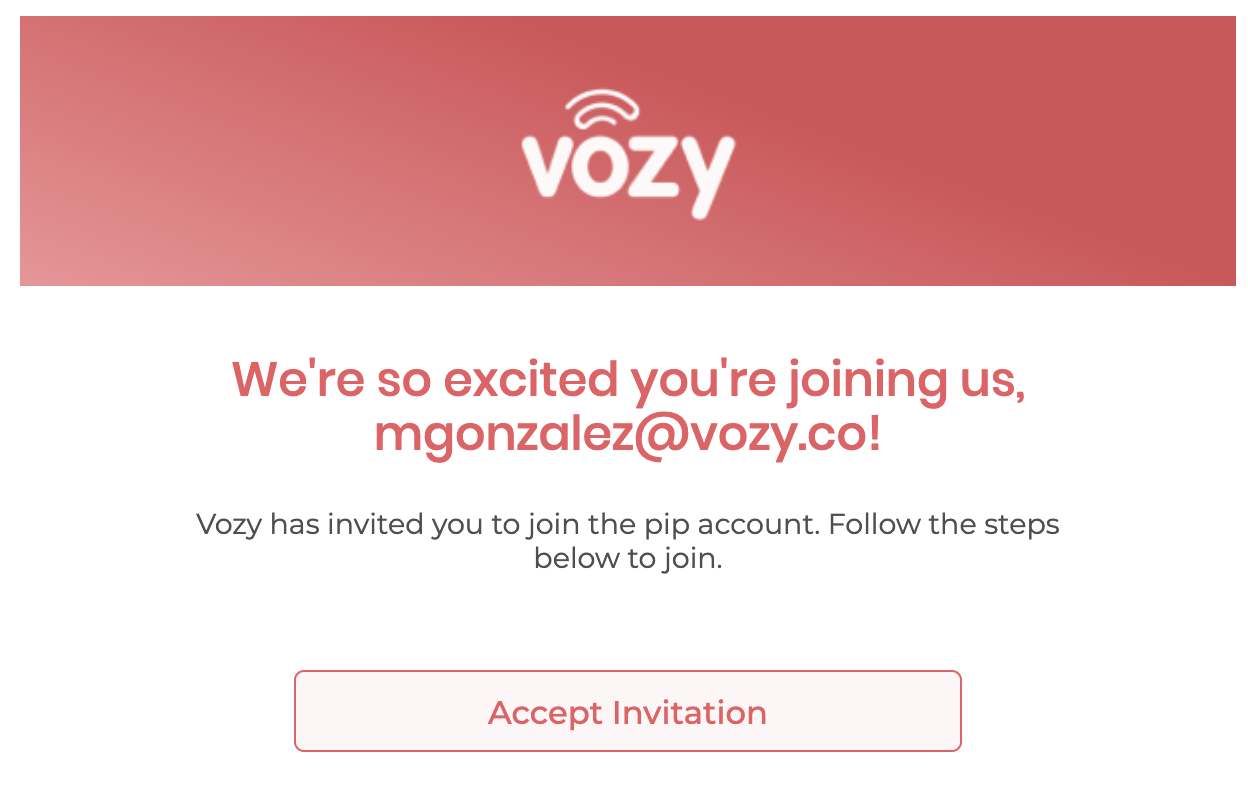 Accept the Invitation
You must click the "Accept Invitation" button. This will redirect you to the Web's log in page.
If you already have a user in the Vozy Web in another account, you can simply select the option to log in and enter your credentials.

If it's your first time joinging a Vozy Web account, create a password to create your user.